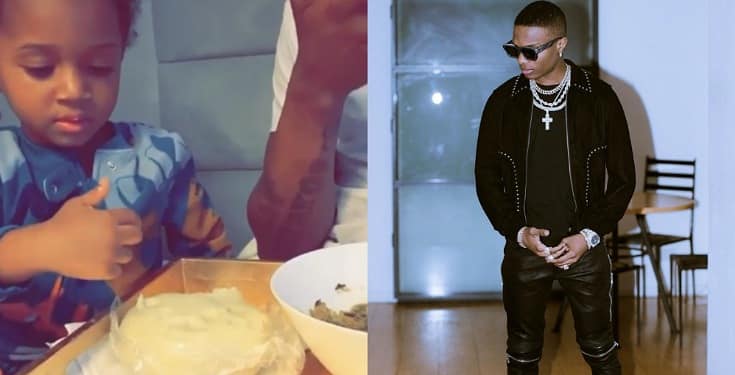 Wizkid's probably wanting his 3rd child, Little Zion to experience what it really means to be African.
For some time the "Joro" cronner has spent quality time with Zion, as he of late shared their father's to sons bonding moments clips. He also gushed on about his incredible ability to change diaper and also about how he makes beautiful kids.
He was seen eating the famous Nigerian delicacy, Pounded yam and Egusi soup along with his dad in a of late clip posted on Zion's official Instagram account. Fans moved into his comment area to applaud the rapper for introducing his son to the culture of Yoruba, while others gushed over the cuteness of Zion.
Watch the clip beneath;